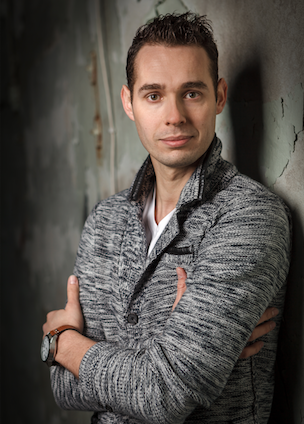 Photo: Igor Corbeau.
Completed his Bachelor studies Piano improvised music at the conservatory of Utrecht (NL) at the age of 24. His teachers at the conservatory were Bert van den Brink and Cor Bakker. Born also followed masterclasses form respected musician like Louis van Dijk, Thijs van Leer, Brad Mehldau, Hein van de Geijn, Joost van Schaijk and Benjamin Herman. From early on Born was founder of many pop and jazz projects like the Dutch popgroup Van Binnen and jazz trio BORN with whom he plays on many festivals in the Netherlands and in other countries including Switzerland, Italy, Belgium, France, Germany, England, Malaysia, and Portugal.
As a composer Born is active for both radio and television. His compositions are often used in TV and radio commercials. Born made tunes for RTV-Utrecht, Omroep Friesland, Groenrijk Tuincentra and others. Born also composes his own songs and cowrites with other respected musicians.
Today Born is performing as a session musician with a variety of bands and artists in different genres pop, jazz, rock and soul.
Bands & Artists I work(ed) with:
RoMi Cage, BORN XL band, Amsterdam Saints, Jazz trio BORN, M&M band, Van Binnen, Bukkes, Shirma Rouse, Meike van der Veer, Natasja den Toom, Simon Feenstra, Edwin Monteyn, Mavis Acquah, Emma Heesters, Joke Bruijs, Richard Groenendijk, Amber Gomaa, Nils Krake, Pearl Jozefzoon, Faisal, Nigel Brown, Sophia Wezer, Mirjam von Eigen, Wouter Vink, Faisal, Franklin Brown, Charly Luske, Lo van Gorp, Tessa Belinfante, Johnny Rosenberg, Kim de Boer, Chris Hordijk, Jermaine Fleur, The Choo Choo's and others.